Factory-certified parts,
Chemical feed equipment & more
Water Treatment & Controls represents and distributes many fine water treatment products and services for the water and wastewater treatment markets. Some of our products and services are listed here.
Evoqua© Water Technologies, LLC-
Wallace & Tiernan's V-Notch gas-feeding equipment for chlorine, ammonia, carbon dioxide, and sulfur dioxide. Depolox 400M© and Micro 2000 Residual Analyzers. SFC Process Controllers. On-Site Hypochlorite Generator Systems. WTC is Evoqua's largest US Distributor and Service Center.
Gas Chlorinators - V-2000 Floor Mounted, 10,000 lbs/day, V-2000 Wall Mounted, 3,000 lbs/day, V-10k Wall Mounted, 500 lbs/day, S-10k Cylinder Mounted, 500 lbs/day. 50-200 Evaporator –10,000 lbs/day. Also, for NH3, SO2, or CO2 and with auto switchovers.
OSEC ™- On-Site Electrolytic Chlorination for Hypochlorite Generation.
Analytical/Controls - Micro/2000-online monitoring and control of chlorine residual, Deox/2000 -Dechlorination, Acutec 35 –Leak detector, Depolox 3+ chlorine monitor that uses NO Reagents and other systems.
Parts- Factory Certified parts that are sized and authorized for Evoqua equipment. We are Evoqua's largest Distributor of parts and equipment. With warehouses available for prompt shipments.
Service- Factory trained and Certified Technicians for installing, servicing, and preventive maintenance of Evoqua equipment. Our field offices provide thorough coverage of our service area so we can respond to your needs quickly.
Constant Chlor® Plus
Calcium Hypochlorite Briquettes
Through its MC-Series Feeder with patented spray technology, Constant Chlor Plus Briquettes provide the perfect chlorine solution for use in many applications, including surface and groundwater treatment for municipal drinking water use as well as wastewater effluent treatment.
Consistency
Delivers outstanding consistency providing an optimum spray bed pack of patented small pillow-shaped briquettes. Designed for use in the Constant Chlor® Plus Chlorinator, Constant Chlor® Plus Briquettes provide chlorine solution for use in many applications, including the treatment of surface and groundwater for municipal drinking water use and the treatment of wastewater effluent.
UV Pure© Ultraviolet Water Purification Systems
NSF/ANSI 55 approved Hallett UV systems with patented Crossfire Technology are engineered for efficient multiple configurations of flows up to 1 MGD. Elliptical reflectors eliminate UV shadowing with a patented automatic self-cleaning mechanism. Quick and easy to install, replace lamps, and including many more system features and benefits.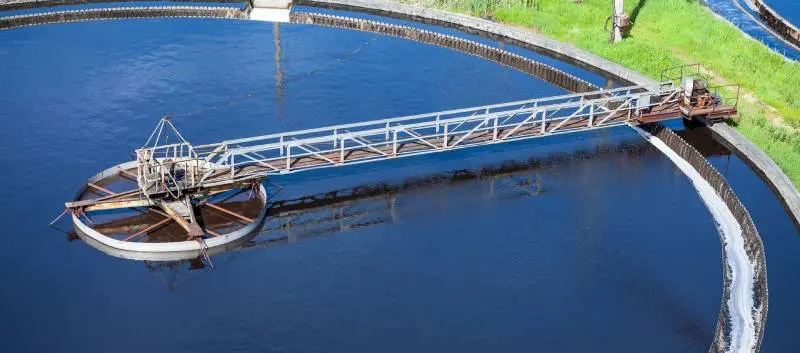 Sievers® Instruments Inc.
TOC Analyzers - The world's leading manufacturer of TOC analyzers provides superior technology, design, quality, and service.
Knowing where TOC is or is not being removed within a plant helps a utility make the appropriate process changes to prevent today's TOC from becoming tomorrow's THMs.
Peristaltic Tube Pumps
Flomotion Systems exceptional self-priming tube pumps for hard-to-handle chemicals such as sodium hypochlorite, hydrogen peroxide, or viscous polymers. A wide range of flow outputs can be obtained by simply changing the tubing size. One size pump-head accepts six standard tubing sizes. The sealed, spring-loaded pump-head rollers provide extended tubing life and automatically compensate for minor variations in tube wall thickness.
Progressive Cavity Pumps
Liberty Process Equipment Full line of pumps and parts for the new and replacement markets. Quick shipment from stock, ISO9001 quality control standards.
Pulsafeeder©- The PULSAtron Series of pumps are solenoid-powered diaphragm metering pumps. The key element differentiating these pumps is the TFE lined elastomeric diaphragm sealed against the reagent head, forming a seal-less, leak-free pumping chamber.
Slakers
Integrity Municipal Systems Legendary A-758 and A-758 Plus Paste-Type Lime Slaking systems continue. More than 60 years of tradition of quality, performance, and reliability of Wallace & Tiernan. Best-in-class technical support and an enhanced parts and service delivery system.
UGSI Chemical Feed Solutions
Products have been known for reliability and quality since 1913. Encore Pumps, dry volumetric feeders, and Varea-Meter Variable Flow Meters. Now under the UGSI banner.
Sample Stations
Water Plus Corporation. All-In-One sampling stations. Provides sampling point on public right-of-way, below-grade freezing, vandal and traffic protection, backflow protection, and lead-free brass, copper, and PVC construction. (Georgia and Alabama only)
Scales
Force Flow Scales and indicators for chlorine and other gases for liquid storage and indicators.
Corrosion & Scale Inhibitors
Sterling Water Technologies municipal corrosion and scale inhibitors and sequestrants: Orthophosphates, zinc orthophosphates, polyphosphates, and zinc polyphosphates.
Shut-Off Systems
Halogen Chlorine and sulfur dioxide cylinder and ton container emergency shut-off systems. Shuts off BEFORE a leak becomes a reportable incident – ¾ seconds. (Florida only)
Saf-T-Flo© Chemical
Injection
Chemical injection quills and sampling probes.
Snyder Industries© For durable and impact-resistant high-density cross-linked polyethylene (HDLPE) tanks and other water and wastewater manufacturers and producers. High-performance single and double-wall chemical storage tanks. Including FDA and NSF 61 high-density linear (HDLPE and Cross-linked (XPLE).